Peace and Freedom
BBC News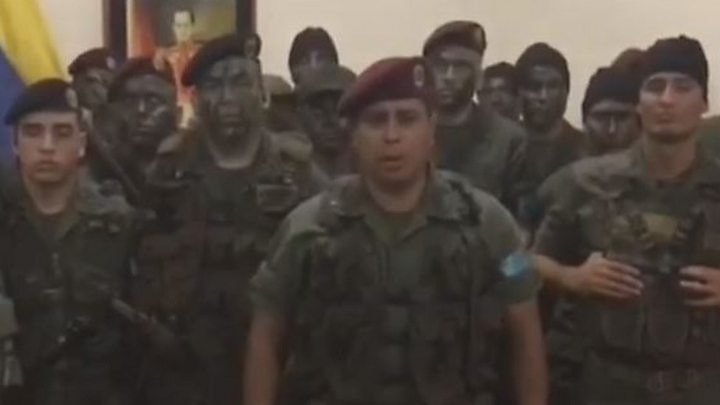 Two renegade officers who attacked a Venezuelan army base last weekend have been captured, the country's defence minister has said.
General Vladimir Padrino tweeted that the "leaders and masterminds of the paramilitary and terrorist assault" had been arrested.
The suspects are a 38-year-old former captain, Juan Carlos Caguaripano Scott, and a lieutenant, Jefferson Garcia.
Two of the rebels were killed and eight seized after the incident in Valencia.
Venezuela has seen four months of violent anti-government protests, and almost 130 people have died in clashes.
Just before the barracks attack, a video released on social media showed the uniformed men saying they were rising against the "murderous tyranny of President Nicolás Maduro".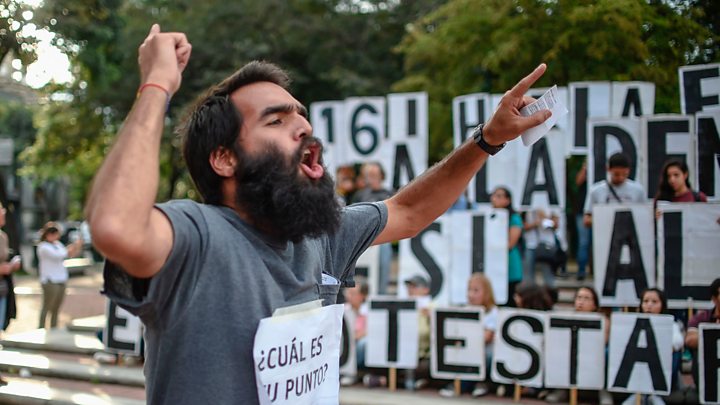 "This is not a coup but a civil and military action to re-establish constitutional order," said the leader, who gave his name as Juan Caguaripano.
View original post 273 more words