Peace and Freedom
James Chapman, a former political editor of the Daily Mail, added that Britain's exit from the European Union could also be reversed through a second referendum in 2019
By Ashley Cowburn Political Correspondent
The Independent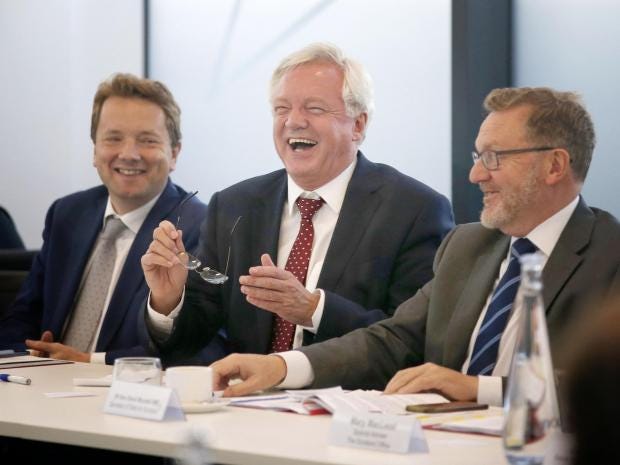 James Chapman, left, also said Mr Davis had been 'hamstrung' by Theresa May's red-line on ending the jurisdiction of the European 

Court

of Justice 
Brexit Secretary David Davis' former chief of staff has described Brexit as a "catastrophe" and called for the formation of a new political party in Britain.
James Chapman, who announced he was leaving his Government role before the general election, added that Britain's exit from the European Union could also be reversed through a second referendum.
"Past time for sensible MPs in all parties to admit Brexit is a catastrophe, come together in new party if need be, and reverse," the former Daily Mail political editor posted on his Twitter account.
View original post 402 more words