70news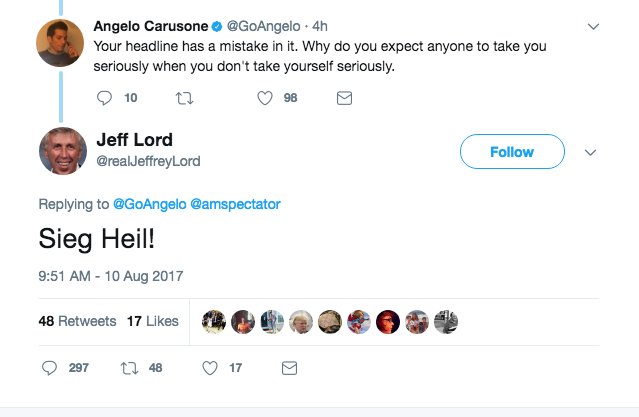 CNN severed ties with Jeffrey Lord Thursday after the commentator used the words "Sieg Heil!" as a sarcastic response to Media Matters president, Angelo Carusone, during their Twitter. spat.
"Nazi salutes are indefensible," a CNN spokesperson said in a statement. "Jeffrey Lord is no longer with the network."
Carusone was responding to Lord's  column where he referred to Media Matters as "Media Matters Fascists" and "anti-free speech bigots."
Media Matters — aka Media Matters Fascists, the anti-free speech bigots who, in typical fascist style, make it their mission to shut down speech they don't like — MMF's Angelo Carusone has come to my Twitter feed to respond. Respond, that is, to my column nearby in which I shine the light of free speech on MMF's latest attempt to get Sean Hannity off the air.

Mr. Carusone is not happy.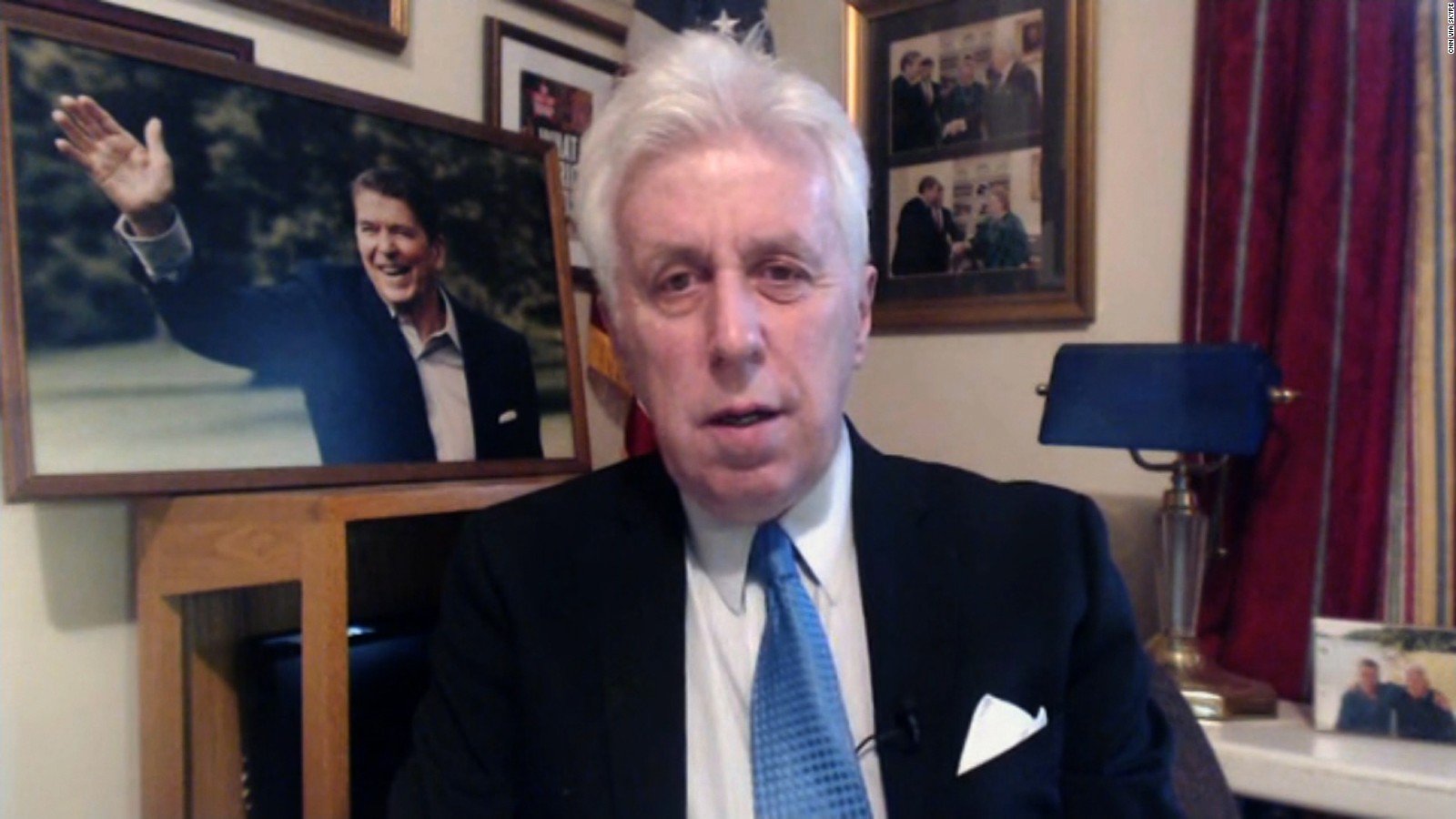 From Breaking: CNN Fires TV Personality:
In a follow-up to his tweet, Lord…
View original post 166 more words