Giving him a bottle of liquor and a loaded pistol, is safer.
Peace and Freedom
The President says it's his way to communicate directly
By Andrew Buncombe New York
The Independent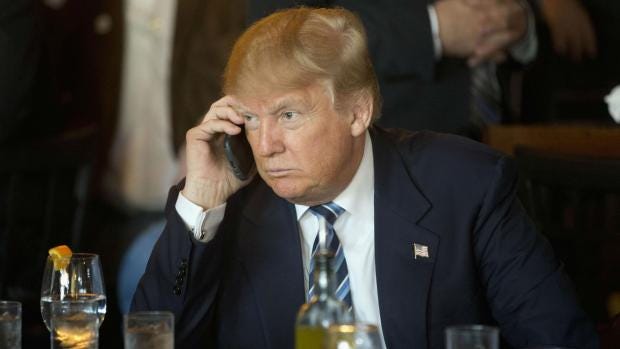 The President's tweeting has resulted in no shortage of controversies 
Everybody knows just how much Donald Trump enjoys tweeting.
The White House has said his tweets should be considered official statements from the US President, while Mr Trump believes they are the most effective way to communicate directly to his supporters.
"The FAKE MSM is working so hard trying to get me not to use Social Media," he tweeted in June. "They hate that I can get the honest and unfiltered message out."
View original post 411 more words