Reclaim Our Republic
DEEP STATE: Trump Facing Seven Times More National Security Leaks Than Obama or Bush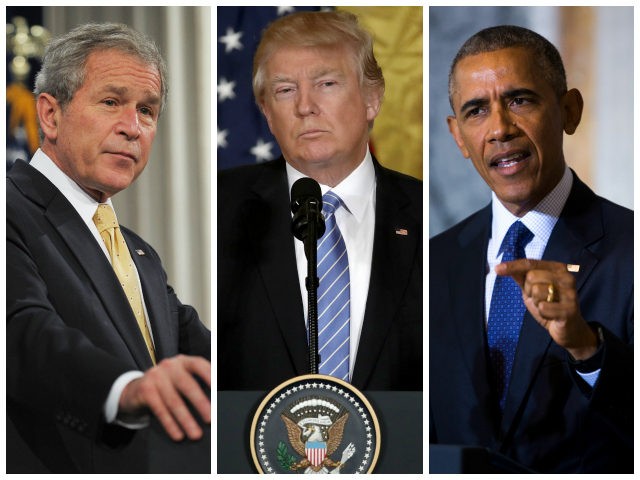 7 July 2017 by Kristina Wong
President Trump has faced seven times more leaks during the first 126 days of his administration than the previous two administrations. That figure includes many leaks from the intelligence community that were aimed at embarrassing Trump but have damaged U.S. national security, according to a new Senate report.
"Since President Trump assumed office, our nation has faced an unprecedented wave of potentially damaging leaks of information," said the report from the Senate Homeland Security and Governmental Affairs Committee.
The report showed that the Trump administration faced 125 leaks potentially damaging to national security in 126 days — a "conservative estimate," it noted.
A more narrow search, confined to five major outlets, showed the Trump White House faced 62 leaks, compared to eight under the Obama administration, and…
View original post 1,473 more words