70news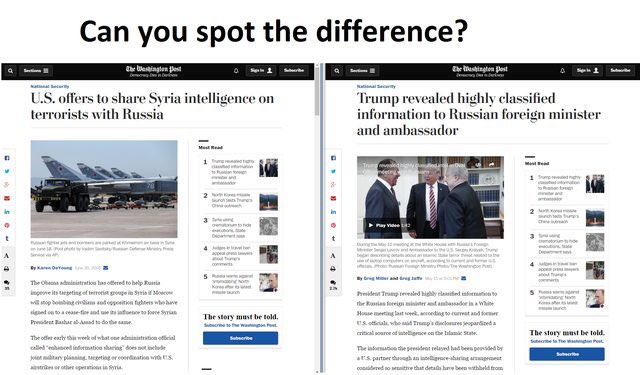 Unhinged liberal media's war on President Trump! All their lunatic brain care about is to create non-stop barrage of anti-Trump headlines. Washington Post staff,  "applause in the newsroom as the Russia-leak scoop breaks the Hollywood Access record for most readers per minute."
CNN OBSESSED: 92% of airtime on POTUS; 96 critics vs 7 supporters! CNN is foaming in the mouth with their obsession of anti-Trump coverage. Unhinged with hatred?
Washington Post "Fact Checker" columnist Glenn Kessler tweeted on Monday that there was "applause in the newsroom as the Russia-leak scoop breaks the Hollywood Access record for most readers per minute."
On Tuesday morning, Matt Drudge tweeted a link to a Politico story from 2009 which contained a pool report about President-Elect Barack Obama's visit to the newsroom.
After three and a half  hours at his transition office, PEOTUS obama took another 6 minute ride through washington, arriving at 157…
View original post 87 more words