Reclaim Our Republic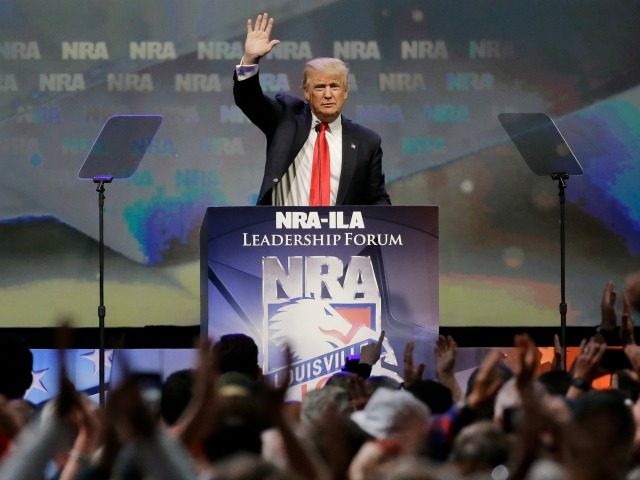 President Donald Trump will be the first President to speak at the NRA Annual Meetings since Ronald Reagan did it in 1983.
He will speak to the NRA's 2017 Leadership Forum in Atlanta on April 28.
Breitbart News reported that the NRA endorsed Trump on May 20, 2016, during the 2016 Annual Meetings in Louisville, Kentucky. Thereafter, the NRA campaigned for Trump, and Trump reminded voters again and again that he would work with the NRA to save the Second Amendment if elected.
Trump will now return to speak to the gun rights group that cheered him to victory last year. Bloomberg reports that this will make him "the first U.S. president to address the gun-rights group since Ronald Reagan in 1983."
Trump's speech to the NRA will occur two months to the day after he signed a repeal of Barack Obama's Social…
View original post 214 more words